Your Cooling Needs
Fairs and Festivals:
Those who attend fairs or festivals during the warm summer months are always looking for a break from the heat. We can help you and your attendees enjoy the event with a quick trip to the misting zone to cool off. Our misting zones are also capable of displaying advertising that can help your group or organization subsidize the cost of bringing in a cooling solution.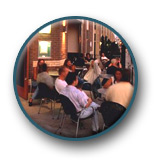 Restaurants:
If you have an outside bar or seating area at your establishment Kold Breeze® misting fans can help provide your patrons with a more enjoyable patio experience.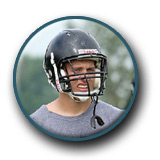 Sporting / School Events:
Heat exhaustion can be an ugly reminder of how dangerous warm weather can be. Athletes are exposed to blistering temperatures and typically wear bulky equipment to participate in sports. Kold Breeze® can help you evaluate and implement a temperature relief plan for your games, practices and sporting events.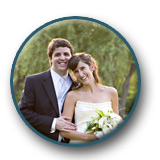 Weddings / Picnics / Family Reunions:
If you're planning an outside wedding or a family reunion at the park, consider treating guests with one of our cooling solutions during the event.